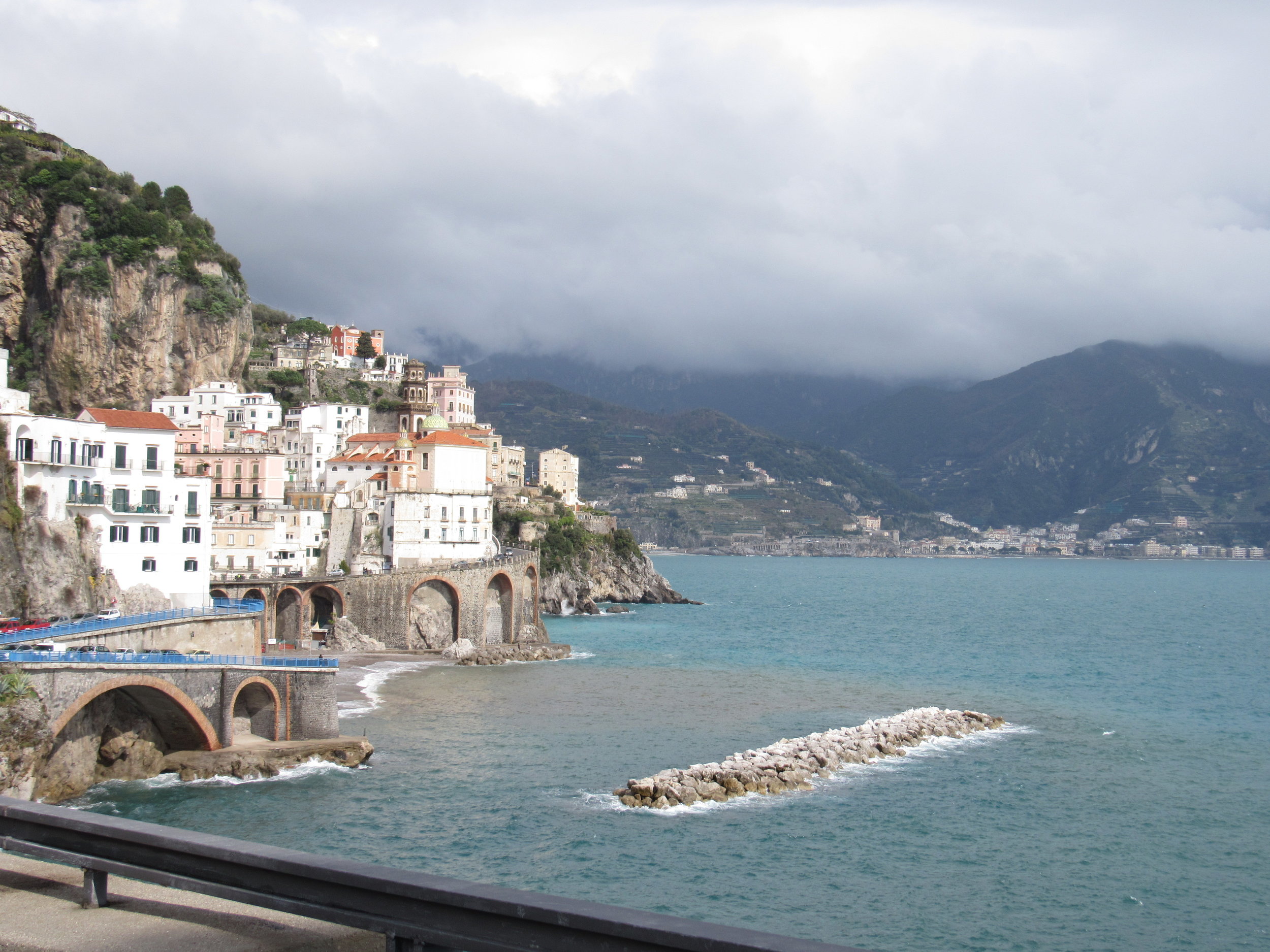 Montfort Abroad
The Montfort Academy offers study abroad programs in Italy and Spain and intends to inaugurate new programs in Costa Rica, Greece, and the Holy Land. Our formal exchange program of one month each year in Italy is with the prestigious Istituto Sacro Cuore (Sacred Heart School) in Rome, and our one month program in Spain is with the Collegi Pureza de Maria Sant Cugat in Barcelona. Each year, four of our students are selected to attend these prestigious high schools. Sacred Heart sits atop of the Spanish Steps in Rome and is one of the oldest and most prestigious high schools in Italy. It is also a UNESCO associated school. UNESCO is the United Nations Education, Scientific, and Cultural Organization. Collegi Sant Cugat-Pureza is one of the most important high schools in Barcelona.
In addition to our study abroad programs each year Juniors and Seniors travel to Italy for in-depth excursions to the ancient, medieval, Renaissance, and modern worlds with major stops in Rome, Naples, Pompeii, Reggio Calabria, and Sicily. This trip is not just a tour but an immersion in Italian life, history, language, art, architecture, archeology, and culture.
Beginning in the summer of 2019, we intend to inaugurate a summer study in Costa Rica for members of The Montfort Academy's Theodore Roosevelt Naturalist Society. With dark nighttime skies, crystal clear water, abundant and diverse plant life, and spectacular birds, Costa Rica is the perfect place for members of our Astronomy, Marine Biology and Scuba, Botany & Agriculture, and Birdwatching Clubs, which together form The Theodore Roosevelt Naturalist Society, to spend two weeks together and explore the wonder of God's beautiful creation.
Our month long programs to Rome and Barcelona allows our students to study in school in the mornings and early afternoons, and then in the mid-afternoon and week-ends to follow the itineraries of John Lawson Stoddard, an American writer, traveler, graduate of the Yale Divinity School, and a teacher at the Boston Latin School. In 1905, Stoddard published a 15 volume series on travel to famous places of Western civilization.
Stoddard began traveling around the world in 1874, and published Red-Letter Days Abroad in 1884. He turned his experiences into a series of popular lectures delivered throughout North America. These lectures were periodically published in book form as John L. Stoddard's Lectures and eventually numbered ten volumes and five supplements (1897-1898). In 1901, Stoddard published a book on Gibraltar. The books include numerous illustrations derived from the immense catalog of photographs taken by Stoddard, and cover every subject, from art and architecture, to archeology and natural history. Later in life, Stoddard also published poetry, as well as books on religious subjects.
Brought up a Protestant, Stoddard was an agnostic for over thirty years, before converting with his wife to Roman Catholicism. In 1922 he published Rebuilding a Lost Faith, a famous work of apologetics which is still in print.
In 2015, on a trip to Rhinebeck, NY, the President of The Montfort Academy purchased at an antique store a perfectly preserved 15-volume set of Stoddard's Lectures from 1905, reportedly once owned by John Jacob Astor, who perished in the Titanic.